Diversity of careers
SOLYSTIC rhymes with innovation
SOLYSTIC invests nearly 6% of its turnover in Research & Development. Innovation is in our DNA. But for us innovation only makes sense if it is useful and synonymous with added value for our customers. It involves addressing issues with a different, offbeat, creative and bold approach.
It is on this principle that SOLYSTIC has built its expertise and designed solutions which today have become benchmarks. In mobile robotics for example, with Soly™. In digital modelling with SOSi™, our tool for simulation and creation of digital twins. And beyond these solutions that are constantly evolving, SOLYSTIC is refining its performance in image recognition and is constantly working on the creation of artificial intelligence based on 'machine learning'.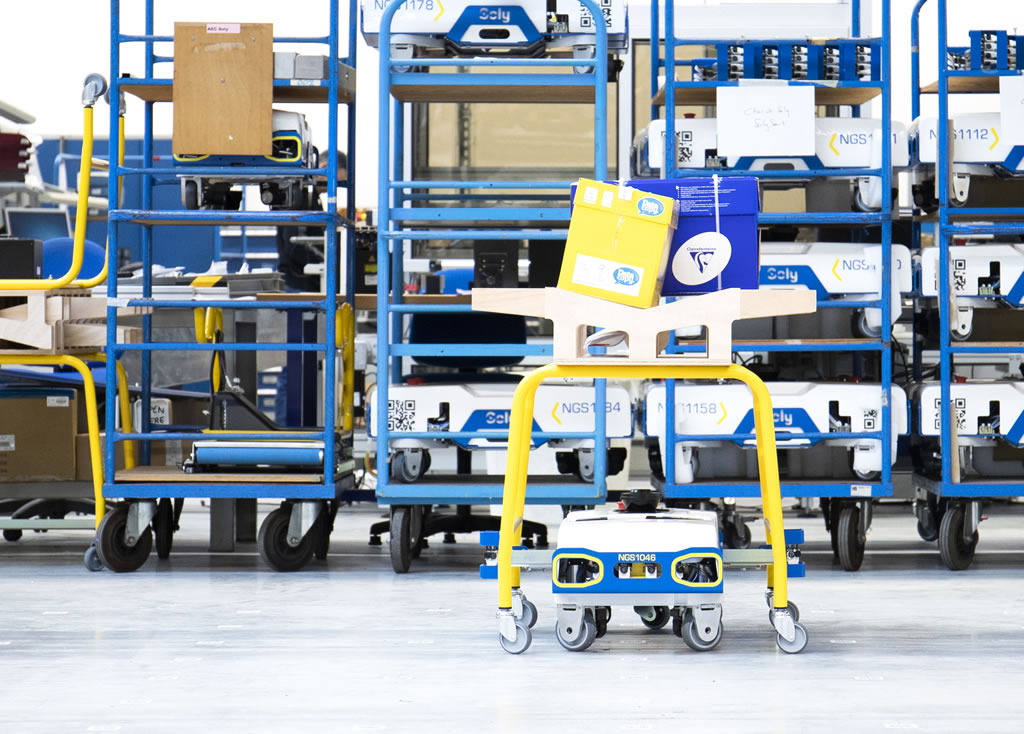 "Robotics supply is on the rise. The challenge is motivating, everyone can add value to their work by making a contribution."
Audrey Alvarez,
Human Resources Manager
Various skills in an international context
At SOLYSTIC, our jobs are plentiful and varied. This is why we are interested in varied, even atypical profiles! Their creativity and working methods are precious assets for us, especially since we work all over the world. More than 80% of our turnover is achieved through exports and our customers are based in Europe, Asia and the American continent. It is also this cultural diversity that makes the wealth of our technical solutions.
Our business opportunities include software development, project management, steering of projects abroad, system integration, business development... in short, a whole value chain from the design, development, marketing, production and installation of our solutions at our customers' sites.
"An atypical profile is of great interest to us: it makes a real difference, a lever to make us stand out."
Marie-Pierre Homberg,
Human Resources Director