Automatically preparing the letter delivery
Automatically sort mail based on delivery points
MARS is the world reference on the delivery round sequencing market. The MARS machine is popular with postal operators thanks to its ease of use, ergonomics, performance levels in terms of preparation right down to the last mile and its compact design. The machine combines the benefits of a small unit, with the efficiency and flexibility of a high-speed solution able to process over 45,000 letters/hour. The machine can process 15 to 20 rounds simultaneously with one single operator and several passes.
Our MARS solution is equipped with an advanced optical reading system able to automatically read bar codes and destination addresses.
The machine is solid and daily servicing by the operators themselves will limit maintenance requirements (availability ≥ 99%).
The MARS solution is suitable for all postal operators, including on emerging markets.
Processing the mail of mailers
The MARS solution is also designed to pre-sort and sort internal and external postal flow, ensuring quality mass processing. The solution also helps to reduce the cost of processing post.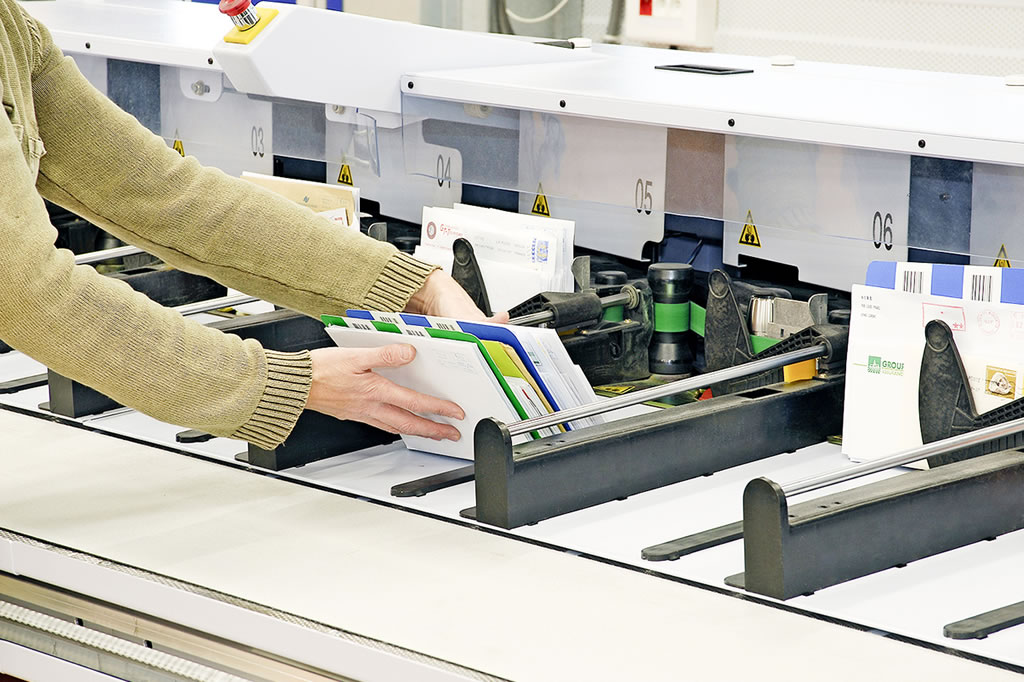 Our customers
Australia Post (Australia), Axa (France), bpost (Belgium), CTT (Portugal), DP DHL (Germany), La Poste (France), Optimail (France), Post NL (the Netherlands), Postnord (Sweden), Royal Mail (UK).
A total of more than 1,800 units have been installed around the world.