Virtual identification
Over the last 30 years, bar codes, labels and other marks have been printed on envelopes for the identification of each object throughout the delivery sequence. However, this information has its limits.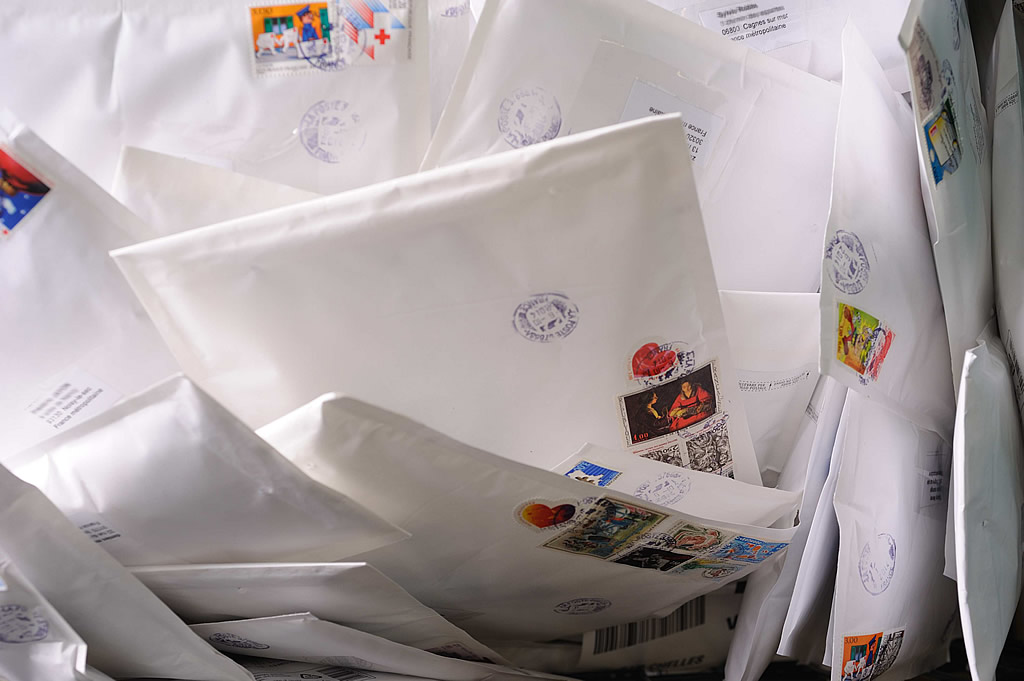 SOLSTIC's virtual identifier or V-Id ™ processes the information on an envelope in real time, with no need for physical markings. The solution is based on the image of the object. How it works: all of the characteristics of an envelope (format, colour, logo, text, number of lines and address content, etc.) are specific to each object, representing its DNA. The image acquired and recognition information are associated with the V-Id™, which can then be used to identify the envelope and recover information when the envelope passes through a machine.
V-Id™ technology can be used with both parcels and post, regardless of whether or not the customer uses bar codes.
What are the benefits?
No need for printing and labelling modules, less room required for equipment
Less maintenance operations required
No solvents or inks required, eliminating pollutants and improving the protection of the environment
No information affecting the marketing impact of the parcel or post
Satisfies UPU standards
Our customers:
La Poste (France), Posti (Finland), Royal Mail (the United Kingdom)