Parcel sorting platforms
Parcel flows, particularly for e-commerce parcels, are increasing significantly, mainly from China, and postal and logistics operators must structure their network appropriately. Thanks to its resources and skills, SOLYSTIC is a key contact when creating nodes for these networks, from hubs to distribution branches: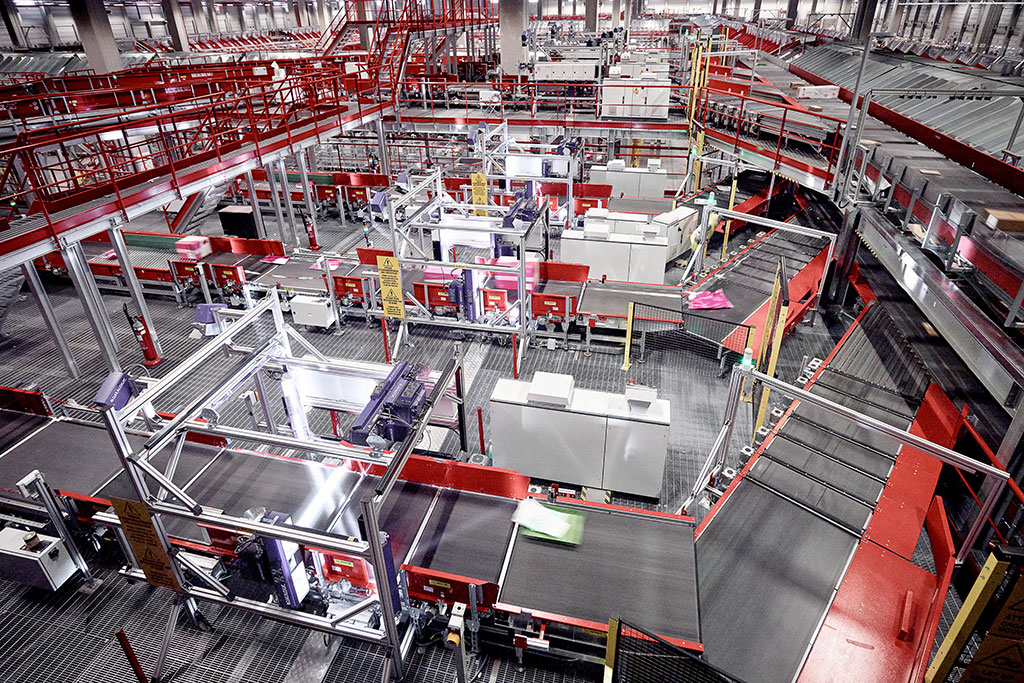 modeling proposed solutions, from pre-sales phases to the final integration of the project,
supplying all parcel equipment required for sorting, particularly central equipment in partnership with Leonardo,
implementing an IT system to control parcel equipment, able to integrate sorting parameters, particularly multi-criteria sorting,
images acquisition of parcels and automatic reading for address recognition,
integrating all system components,
managing programs, no matter how complex,
the possibility to maintain these solutions.
Joint SOLYSTIC - Leonardo projects confirm their partnership and SOLYSTIC's ability to integrate ICT, sorting equipment, handling equipment and services as part of a global solution.
Our customers:
bpost (for the integration of a Leonardo sorting device in the IT SOLYSTIC environment), La Poste (SOLYSTIC/Leonardo selected from the La Poste supplier panel as part of its program for new parcel platforms)