Your career path
SOLYSTIC grows with you
SOLYSTIC is constantly on the move. Our businesses evolve with the needs and challenges of our customers. They are for us fabulous opportunities for progress. This is why there is no such thing as a ready-made path: you are an actor in your own career. What SOLYSTIC will be in a few years, it is you who contribute to it.
We open up a space for everyone; autonomy, creativity and fulfilment rhyme with our values: shared meaning, responsibility, solidarity and proactivity. It is through these values that we build our innovative and novel solutions that stimulate the market. All of these values are deeply rooted in our Corporate Social Responsibility, as set out in the Global Compact, the UN charter to which we have been a signatory since 2009.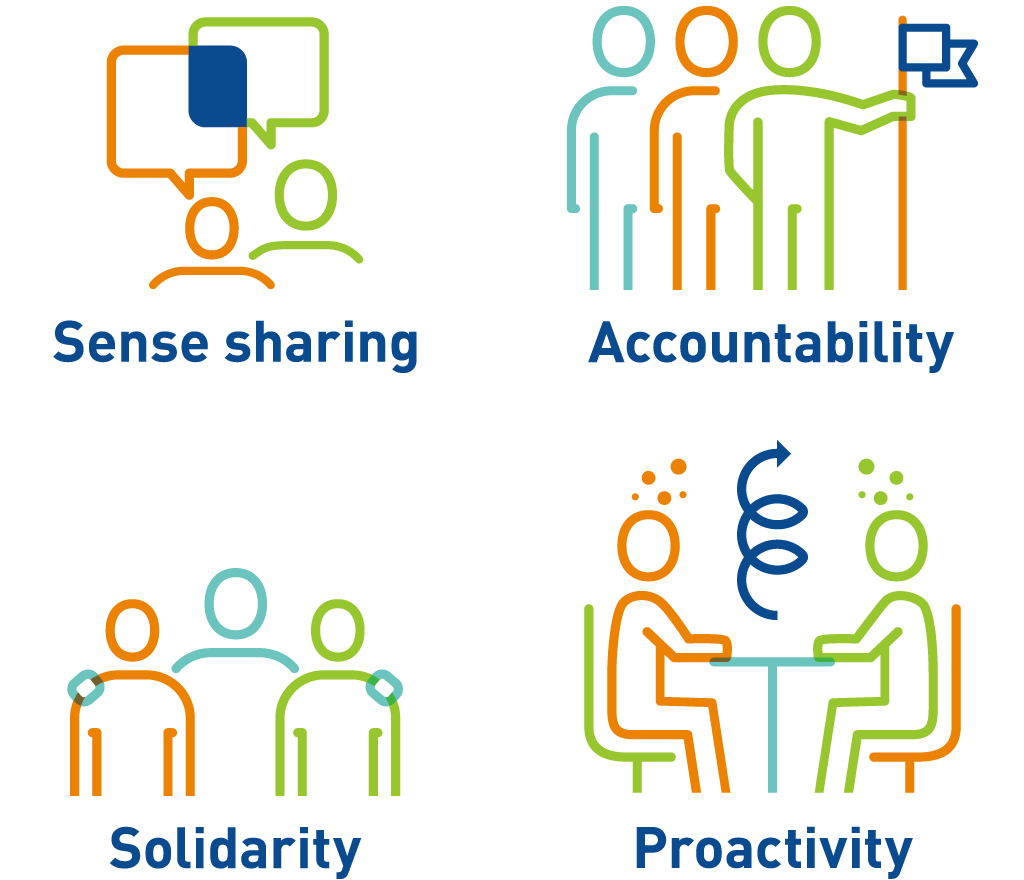 More than a job, a career path
Integrating SOLYSTIC means discovering an inclusive environment where the transfer of skills occurs naturally between generations, where experts share their passion with the younger ones. New talents bring a fresh eye, new tools, shake up habits and even certainties. Our richness comes from the combination of these diverse profiles: hybridization is also achieved in terms of people and skills.
Everyone must be able to grow within SOLYSTIC. This is why we give priority to the continuous training of our teams, a real investment for the future, and to the creation of individualized skills development paths. More than 3/4 of the employees benefit from at least one training course each year. The VAE (Validation of Acquired Experience) are also proposed in order to promote other types of career paths within the company.
"Each new recruit is accompanied by a tutor. The pair thus created encourages the transfer of skills and facilitates integration. Beyond the time of arrival, this mentoring relationship can last throughout the life time in the company."
Fiona Escoffier,
HR Department