Sorting and sequencing mixed post
XMS™ , the sorting and sequencing solution for mixed mail
XMS™ can sort letters and flats either simultaneously or separately. This automated mixed sorting solution reduces the need for manual sorting and limits decentralized tasks. XMS™ equipment can be used to guarantee the long-term sustainability of postal operations while reducing fixed costs and improving the efficiency of the process. SOLYSTIC supports its customers in terms of A-to-Z automation, right up to sequencing the mail.
With XMS™, over 90% of mail is processed automatically. Combined with manual sorting solutions, 100% of objects can be automatically processed.
The XMS™ is unique on the market, and available in 2 configurations:
* traditional XMS™, with semi-automatic tray management
* XMS™ 2, which eliminates the need for operators to handle full trays. Mail is automatically fed and unloaded, and a built-in recirculation system manages multi-pass sorting. At the output, a shuttle based on mobile robotics helps operators to unload. The objects are then combined into bundles or direct to a pallet loading system.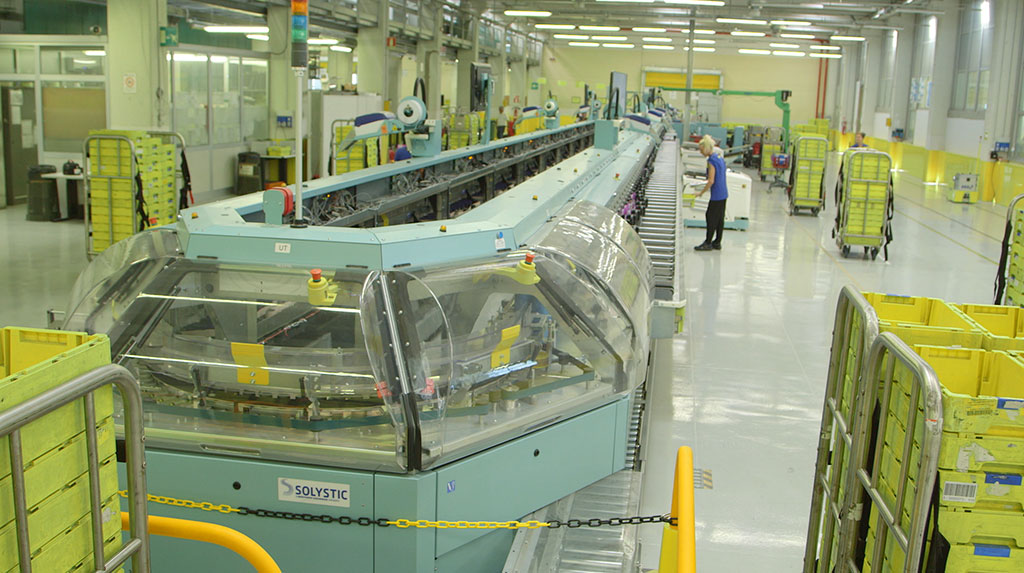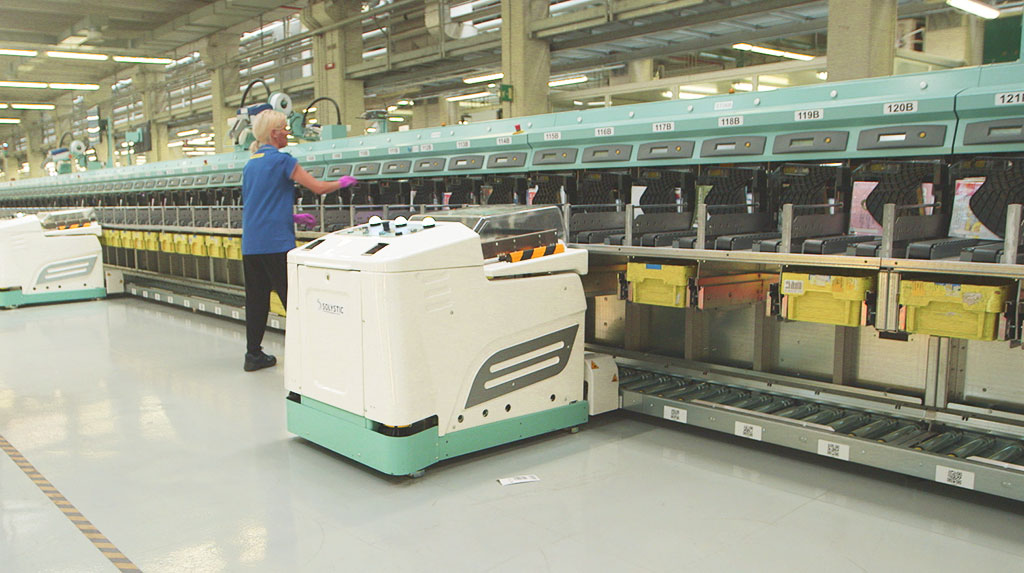 Based on proven XMS™ technology, XMS™ 2:
eliminates manual pre-sorting preparation operations,
optimizes the footprint required for sorting,
improves ergonomics (process fluidity, reduced operator workload),
ensures compatibility with the customer tray.
Our customers:
More than 50 XMS™ solutions are currently operational or being installed in Europe.
PostNL (the Netherlands), bpost (Belgium), Posti (Finland), postnord (Sweden/Denmark), Poste Italiane (Italy), Royal Mail (the UK), CTT Correios (Portugal)